Burns Tribal Agency and Court
Emergency Management Services
Mission Statement: To build strength and resiliency by enhancing sovereignty to be self-sufficient through education, preparedness and effective response efforts, while supporting the Burns Paiute Tribal Mission with cultural respect, dignity, and purpose.
Emergency Management Program
Objective:

 To prepare the Burns Paiute Community in the event of a natural or a man-made disasters and prepare for climate adaptation in our changing world.
Tribal Fire Services
Objective: Burns Paiute Public Safety – Fire Protection Services have initiated services to meet the responsibilities of fire protection for the Burns Paiute Indian Community, and mutual aid assistance to the surrounding communities. We will continue to work on Fire Mitigation efforts to prepare, prevent and recover from any event.
Wildfire Smoke Readiness & Response: Resources for Region 10 Tribes
Where to Find Real-Time Data
Washington                 Oregon            Idaho               Alaska 
Tools for Outreach & Keeping People Safe 
Schools & Children's Health 
 EPA Region 10 Contacts: 
Erin McTigue, Smoke Management Coordinator: [email protected], 206-553-1254 
Sandra Brozusky, Tribal Air Team Lead, [email protected],  206-553-5317 
Althea Godfrey, FARR Compliance, Burn Ban Lead, [email protected], 206-553-1604 
Wildfire and Smoke Season
Suzanne Settle, Emergency Manager 
(Use the camera function on your smartphone to access the QR codes. If the links do not work, type the address in on your phone, tablet, laptop, or desktop.)
QR Code for https://www.airnow.gov/wildfires/be-smoke-ready/
Air Now "Be Smoke Ready" message.
Plan Ahead: Stock up; Give yourself more time; Talk with Healthcare Provider; Prepare.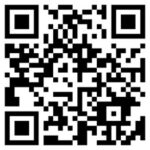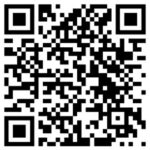 | Title | Job Title | Email | Phone | Cell Phone |
| --- | --- | --- | --- | --- |
| Suzanne Settle | Emergency/Fire Management Coordinator | [email protected] | | |
Suzanne Settle
Emergency Management
Fire Management Coordinator
100 Pasigo
Burns, OR 97720
541-573-8024
541-589-3876